Knuckles & Notch
SGIFF 2021 Fundraising Merch Designers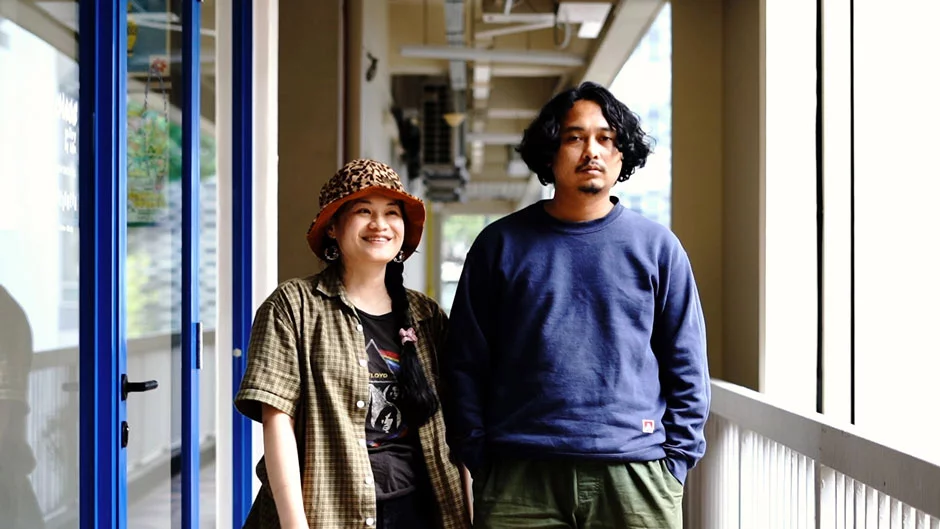 What is your fondest SGIFF memory or experience?
That would be our 2021 collaboration – having to watch as many as 17 local films as part of the research and creation process that made it possible for us to create a piece of artwork that embodies SGIFF and our Singapore film industry.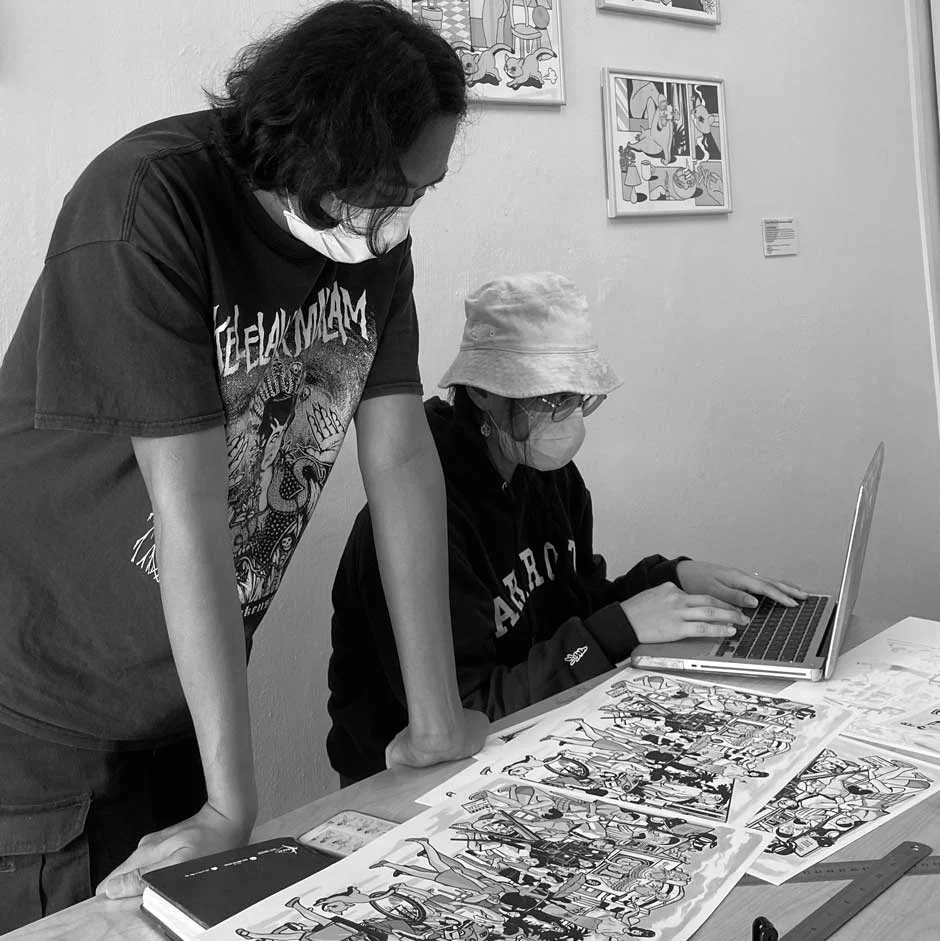 What does the festival mean to you?
It was a sort of mental vacation, a way of escaping the mundane of everyday life.
SGIFF has also been a catalyst for our explorations of independent local films. It has deepened our appreciation for cinema, both contemporary and the past, as well as inspired me to continue my support for independent local and international cinema.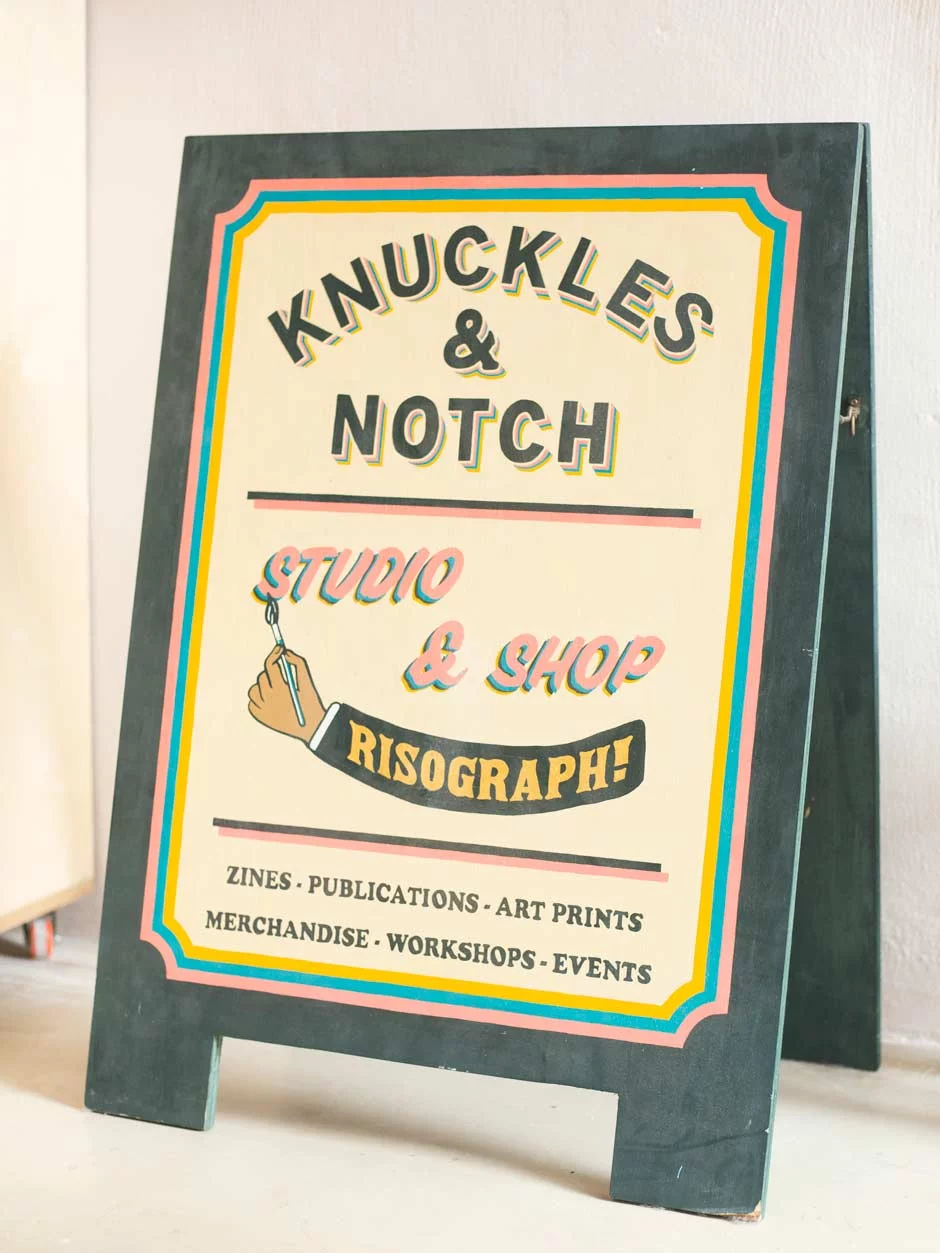 Why do you think it is important to support SGIFF?
By supporting SGIFF, you are giving many under-represented film communities (Singapore and internationally) a platform to share and view their films. It extends a ripple effect that with more interest this platform receives, the more the community will grow and flourish.
Why do you think storytelling is crucial, especially now?
Art is the expression of an individual's imagination and creativity. Storytelling is an art because the scriptwriters play on their unique ability to create a potent connection between the movie and the audience. Nothing draws people together as much as listening or watching a story unfold.
And stories, stories are everywhere in our lives, whether they are from adverts we see online, paintings hanging on museums' walls, the news we read, to the conversations we have with people. Whether they are through written words or visual content generated from others' experiences and imaginations, storytelling fills a void in our spirits and deepens our consciousness.
It's also human's greatest asset to be able to perceive the world with their five senses and, on top of that, our imaginations, ideas, and creativity that encapsulate every aspect of our human experience. Storytelling immortalises these experiences, that when we die, it continues to live on in films and other forms of media.
The world would be a desolate place without storytelling. So much of what we enjoy in our world involves stories and imagination, with the delight of discovering and rediscovering the old and new, understanding human emotions through stories, and getting to know the world through them.
How has film affected your life?
Our youthful exposure to various forms of films played a vital role in forming our interests in the arts and establishing our creative careers. It inspired us to make a lifetime commitment to being a creator and someone who can bridge the gap between people and cultures.
We are constantly inspired by films as they allow us to put ourselves in people's shoes, and immerse ourselves in different cultures, environments, and stories while imagining a life beyond Singapore. It was also our escape during the Covid 19 pandemic and a way to help us cope with disconnections and also connect us to world.
In our opinion, we feel by watching films, we become better artists ourselves, learning to employ the painstaking research, vivid imagination, and creativity we see on the big screen.