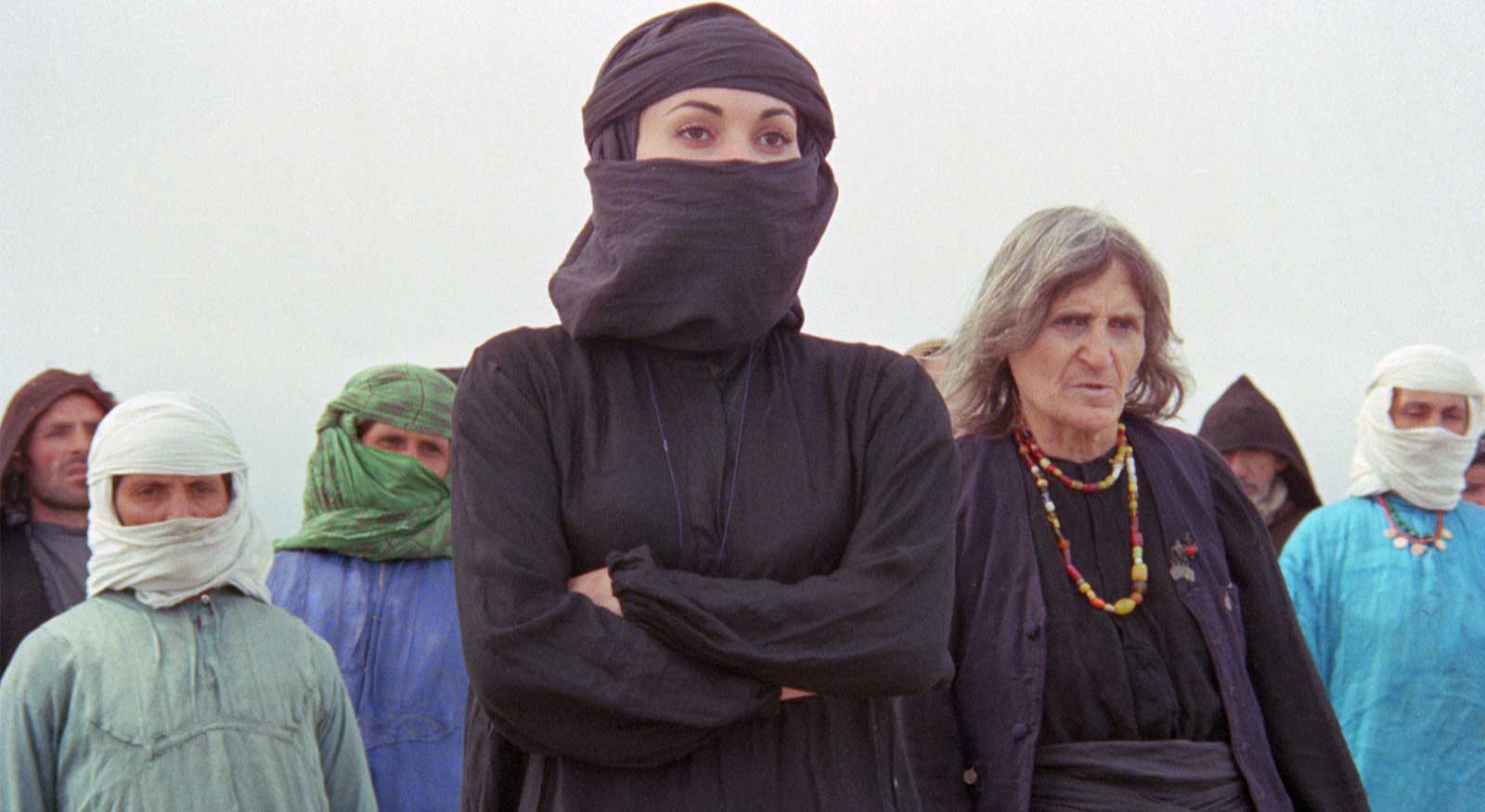 The Stranger and The Fog
Bahram BEYAZAIE Iran 1974 140 min PG13 (Some Violence)
Myth, dreams and political allegory coalesce in this visionary and rare classic from pre-revolutionary Iran.
On the coast of the Persian Gulf, Ayat, the titular stranger, drifts ashore on a boat—bloodied, bruised and amnesiac. As he recuperates in an isolated fishing village, he marries a local widow despite resistance from the community. Years later, a group of armed men emerge from the fog in search of Ayat.
Oneiric and mystifying, the haunting imagery is said to have come from director Bahram Beyzaie's own nightmares—presaging the violent and regressive Iranian Revolution that would take place five years later. Deemed 'incomprehensible' and 'anti-religious' by domestic critics upon its release, The Stranger and the Fog was banned by the state and not seen for decades until recent restoration efforts.
Restored by The Film Foundation's World Cinema Project and Cineteca di Bologna in collaboration with Bahram Beyzaie. Funding provided by the Hobson/Lucas Family Foundation.
9 Dec, Sat 11:00AM / 140 min
Oldham Theatre
AT THE FEST!
Screening are free seating & first-come, first-serve basis. All ticket purchasers are kindly asked to be on time and note the 10-min grace period.

Plus, a new Rush Queue for last-min folks!
Bahram BEYZAIE is a filmmaker, playwright and scholar who has directed close to 30 plays and films. Considered a key figure of Iranian New Wave cinema, his notable works include Downpour (1972), Ballad of Tara (1979) and Bashu, the Little Stranger (1989).
Parvaneh MASSOUMI
Khosrow SHOJAZADEH
Manuchehr FARID