Tiger Stripes
Amanda Nell EU Malaysia, Taiwan, Singapore, France, Germany, Netherlands, Indonesia, Qatar 2023 95 min PG13 (Some Disturbing Scenes)
This is an unbridled animal that snarls, growls and meows as it tells the coming-of-age tale of an adolescent girl who learns to own her differences. Chilling and hilarious by turns, expect bodily fluids, toilet shenanigans, hysteria and TikTok dances.
Zaffan is a rebellious 12-year-old who attends a conservative, religious all-girls school in a rural part of Malaysia. Behind closed doors in the school toilet, Zaffan and her best friends Farah and Mariam indulge in schoolgirl shenanigans. But everything changes when Zaffan starts menstruating, the first to do so among her peers, and she begins noticing strange changes in her body that she has no control over.
As Zaffan confronts the wretchedness of her inexplicable transformation, she becomes the subject of bullying and is cruelly ostracised by her friends. Soon, supernatural sightings and occurrences begin taking place around her, and a particularly social media-savvy bomoh is hired to right things.
Tiger Stripes is the latest in the region's long lineage of filmic depictions of supernatural monstrous femininities, following in the footsteps of the Pontianak series of films by Shaw Brothers and Cathay-Keris in the 1950s. However, it distinguishes itself with a loose, contemporary sensibility that is unafraid to have fun while tackling serious themes of adolescence and the female body.
The film blends folklore, the abject, the uncanny and the impure in a potent witches' brew of transgression with a decidedly Southeast Asian flavour. Backed by an exuberant soundtrack by Indonesian experimental duo Gabber Modus Operandi, Tiger Stripes smashes through social taboos to return agency to the othered female body.
30 Nov, Thu 8:15PM / 95 min
Shaw Lido, Hall 1
1 Dec, Fri 4:00PM / 95 min
National Museum Singapore, Gallery Theatre
AT THE FEST!
Screening are free seating & first-come, first-serve basis. All ticket purchasers are kindly asked to be on time and note the 10-min grace period.

Plus, a new Rush Queue for last-min folks!
Malaysia, Taiwan, Singapore, France, Germany, Netherlands, Indonesia, Qatar
PG13 (Some Disturbing Scenes)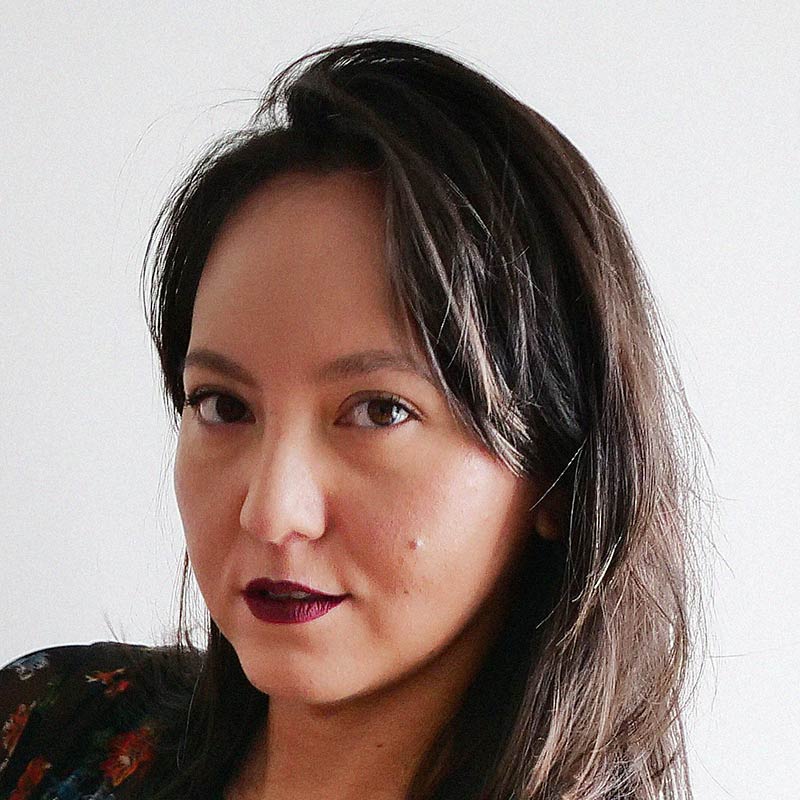 Amanda Nell EU is a Malaysian filmmaker whose work explores the female body and identity. Eu received her MA from London Film School and was part of Berlinale Talent Campus and Locarno Filmmakers Academy. In 2023, she became the first female Malaysian filmmaker to premiere at Cannes with her feature debut Tiger Stripes, which took home the prestigious Grand Jury Prize at Cannes' Critics' Week.
Her previous shorts include Pasak (2012), Seesaw (2015), It's Easier to Raise Cattle (2017), which received the special mention at Clermont-Ferrand International Short Film Festival, and Vinegar Baths (2019), which premiered at Venice.
Zafreen Zairizal
Deena Ezral
Piqa
FOO Fei Ling
Fran BORGIA
Patrick Mao HUANG
Juliette LEPOUTRE
Pierre MENAHEM
Jonas WEYDEMANN
Ellen HAVENITH
Yulia Evina BHARA